FX Derivatives
FX derivatives pricing models
SciComp's industry standard FX derivative models include, but are not limited to:
Black-Scholes
Local volatility models (LV)
Stochastic volatility models (SV), including asset (SVJ) and variance jumps (SVJJ)
Stochastic local volatility models (SLV)
SABR
Regime switching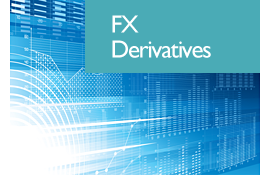 FX derivatives contract types
The partial, representative list below only hints at the infinite variety of contract features available with SciComp solutions. With SciFinance, customers can edit the provided specifications to adjust payoffs, add new path dependencies and define a limitless array of exotic contract features. SciFinance users can also write specifications from scratch to develop completely customized models. SciComp Consulting customers can request any equity derivative model features they wish.
Binaries
Barriers
Asians and Lookbacks
Single Asset Exotics (passports, compounds, choosers, range accrual, cliquets, etc.)
Forward Starting Features (add to any structure)
Multiple Assets
Volatility and Variance options
Find out more about Analytic Space